H. Craig Hanna
Artist
Posted on March 12 2018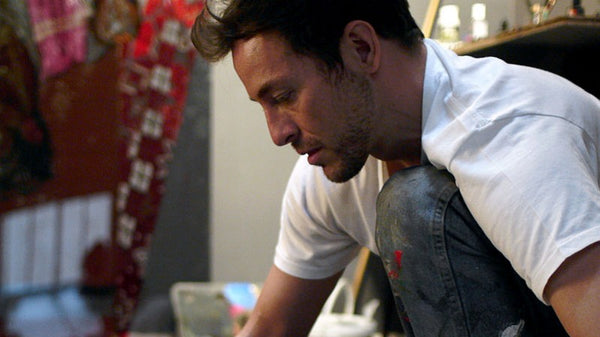 H. Craig Hanna
Artist
H. Craig Hanna (born 1967) is an American artist based in Paris, continuing in the traditions of the Ancient Masters.
His portraits convey a strong human dimension, with particular emphasis on the subject's vulnerability, mitigated by a sense of benevolence. H. Craig Hanna often chooses his models according to their distinctive intensity. Each portrait is hence an expression of the model's singularity.
Hanna's technical mastery expresses itself in many ways, from oil paint on wood or canvas to works on paper (oil pastel, pencil, charcoal…). The use of reverse plexiglas paint was a breakthrough in his work. Experimenting with the possibilities of this technique, playing with the effects of depth and transparency for instance, enabled him to explore new artistic paths.

H.Craig Hanna
www.hcraighanna.com
Contact:
Laurence Esnol Gallery. 7 Rue Bonaparte 75006 Paris
email: laurence@laurenceesnolgallery.com