Anna Herbert
Posted on December 04 2017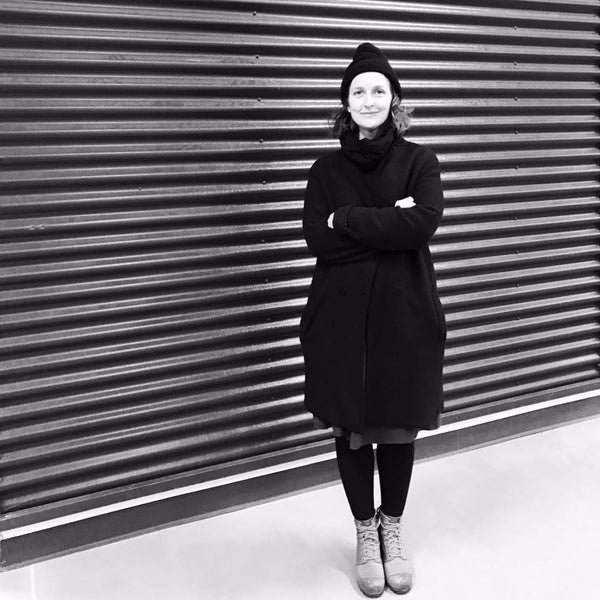 Anna is passionate about creating a wholesome lifestyle that balances family, home and work. Married to Tom Herbert from Hobbs House Bakery, Anna is involved in the marketing of the fifth generation family baking business,  also the author of the blog 'She Shops Local' and has recently appeared on the BBC 'Big Family Cooking Showdown' and BBC 'Countryfile'. Based in Nailsworth, Gloucestershire, Anna is mother to a family of four children.
We asked Anna some questions....
What's you're favourite book?
I love to read, and choosing my favourite book is like choosing between children. I really want to re-read Sebastian Faulks, Birdsong, I probably first read it nearly twenty years ago but would still hold that as favourite. More recently Goldfinch by Donna Tartt and Daphne de Maurier, Rebecca was even better after a second read. I also love to read cook books, I spent one year cooking Elizabeth David's French Provincial Cooking in it's entirety and loved her writing and learnt so much too.
What's the best advice you've ever been given?
Mrs Pinnel, our neighbour, when we were young and first married said, "hanging the washing out in the garden is a daily pleasure" and I have loved it ever since.
Guilty pleasure?
Prawn mayonnaise sandwich
Can't live without?
Chocolate
Do you still make vintage children clothing?
Sadly no, when our kids were smaller I re-sold vintage clothes with my great friend Pippa. Our kids wore the clothes we had worn as children and we loved the stories and memories attached. We loved sourcing, customising and selling these on in Nailsworth.
Has it always been a passion of yours, making clothing?
I would love to say yes, I like the idea of it, but I am not a perfectionist, and can't follow patterns. I have had varied success in copying items of clothing bit I think I am better at cooking really.
Having four kids do you ever find shopping locally that one of them won't like what you cook for them?
Shopping locally has been a great journey for us as a family. There was a time when we were super strict about it, at this time the kids would shop and cook on a Friday. Inevitably they wanted to go to the supermarket, I remember almost hiding in the supermarket car park in the fear of being found out! I am afraid we are not so militant now, but still love to use our local shops mainly. I had a proud moment this week when our 14 year old was cooking at school on Monday and before school she went into the butchers, Country Quality Meat on the way to the bus to buy duck breast. She then said later how helpful they were. For us we all appreciate the joy that shopping locally brings and the relationships you build through it.
What's your favourite thing to bake or cook?
Roast dinners
What's the one thing people would be surprised to learn about you?
I am the worst in our family at baking bread.
What do you enjoy doing in your spare time?
Running off all the good food we eat.
What are you most proud of achieving?
Four children before I was 30, what a privilege and a blessing.
 You can follow Anna here on Twitter:  https://twitter.com/SheShopsLocal?lang=en
Also, on Instagram: https://www.instagram.com/annaherbert/?hl=en
 You may also like to read about Genevieve Frosch