Genevieve Frosch
Posted on October 20 2017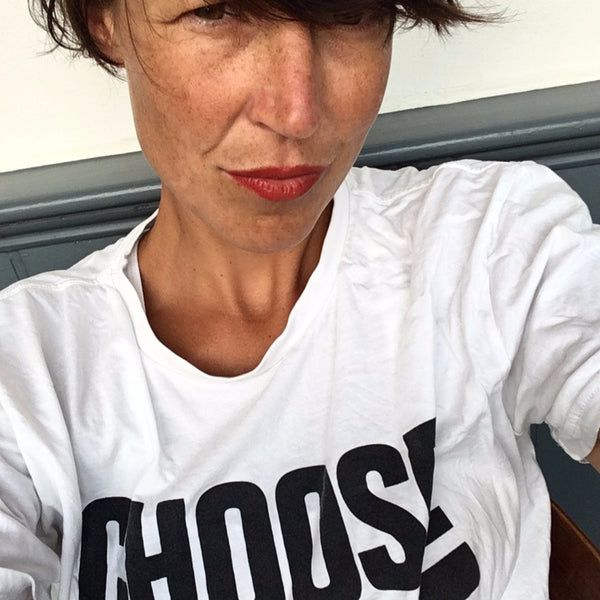 Genevieve Frosch is a professional chef, specialising in private dining, events, bespoke baking and recipes. Using flowers from her garden and collecting things all year around she produces beautiful  decorated cakes.
We asked Genevieve some questions.....
Whats your favourite cook book? 
'You're all Invited' by Margot Henderson 
Whats the best advice you've ever been given?  
Sleep on it  
Favourite holiday destination?  
Formentera, Ibiza 
 
Guilty pleasure? 
Pippins Donuts from the farmers market in Stroud 
 
Has baking always been a passion of yours?  
Yes - since I was very small. I have memories of licking the spoon when I must have been about 4 years old 
What do you love most about making cakes? 
That it always makes people happy 
How do you decide what to have on your cakes for decoration? 
A mixture of requests and whats available in my garden or the surrounding area

In 5 words describe your cakes?  
Delicious. Colourful. Creative. Fresh. Beautiful 
What advice would you give someone wanting to bake professionally or just for fun?  
Follow the recipe and bake something new every week 
 
Simple or intricate? more or less?  
Simple flavours, more decoration 
If you could decorate a cake for the Queen what would you put on it? 
I would pick loads of flowers from her garden and make it look wild and magical 
What is your next step in your career?
I would like an open kitchen where people could come and drink coffee and chat to me while I am working 
 
Whats the one thing people would be surprised to learn about you?  
That I am not English 
 
Can't live without?  
Water 
 
Favourite place to eat out?  
In Gloucestershire it has to be The Woolpack in Slad. The. Best! 
You can follow Genevieve on Instagram here: https://www.instagram.com/genevieve.frosch/
You may like to use the recipe from Genevieve for a superb 'Winter Floral Chocolate Cake'